Sellers
Let our team take the pain out of selling your property
Transformant Properties offers a unique alternative to listing your property on your own or with a Realtor.  When we work directly with a seller, we specialize in solving real estate problems and can assist with almost any financial situation.  Whether you need to sell quickly, are facing a challenging financial situation, or are simply holding a property you don't want to manage or needs significant repair, whatever your situation might be, our goal is to provide stress-reducing options.  We pride ourselves on working one-on-one with each client to optimally address their unique situation; we want every client to feel like we achieved a WIN-WIN outcome.  A brief phone conversation with us could make a huge difference.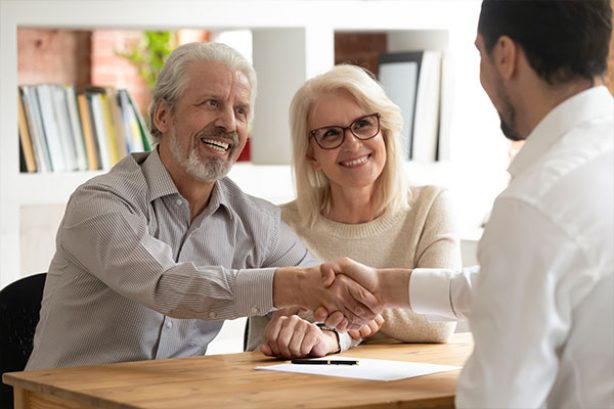 We Buy Properties in ANY Condition and ANY Situation!
One of the benefits of selling directly to professional renovators/builders is that we're willing to buy properties "as is".  Transformant Properties acquires properties that have major structural issues, fire or water damage, termites, mold, foundation problems, roof issues, or are in need of other major repairs.  Properties with these conditions scare most buyers, and most real estate agents don't like listing them because they know these properties are hard to sell.  We actually enjoy talking to sellers with these types of issues because we can see the potential value after all the repairs are made, and we can breathe new life into those properties through our creative renovation projects.
Of course not all properties we acquire are in major disrepair.  In many cases a home is simply dated and in need of significant cosmetic updating, or requires the replacement of core mechanics (electrical, plumbing, HVAC).  Many property owners do not have the resources, time, or desire necessary to take on a large renovation project.  Most people from which we buy appreciate that there's opportunity in their property, but they'd rather sell for a fair price and let us do the heavy lifting to restore it.
Our process is very simple.  We need some basic information about the property, we want to understand the sellers' situation, and ultimately their goals, and we can make an all cash offer within 48 hours.  Selling to us can avoid having to do repairs, hold open houses, endure months of uncertainty on the market, and then pay realtor commissions.  If our offer is not the right fit for any reason, we'll happily refer them to someone else who may be better suited to help them meet their goals.
Our Real Estate Solutions Include:
Cash Offers Without Realtor Commissions
Quick Closings On Very Short Timelines
Inherited Properties and Probate
Little or No Equity Sales
Relocation Assistance
Vacant Properties
Underperforming Rental Properties
Foundation/Structural Problems
Fire/Water Damage, Mold, Termites, etc.
Over-leveraged Properties
Judgments or Outside Liens
Title Issues
Foreclosure Avoidance and Short Sales
Refinancing Homes in Foreclosure
Bank Owned Property & REOs
Have a property you're interested in selling?
Enter your information below and we will get in touch with you shortly,
or call us at (888) 323-1484: